Doing audiobook work takes it out of you. It's not enough to just quack the words as they appear. You need to stay engaged and use intonation and adjust the tempo and pitch. You need to constantly monitor your words, avoid repetition, keep the tone of the language. And then there are the 'accents'.
Beaumaris presented a new set of challenges. It was no longer a two-character affair (ignoring the cab driver) like in Grosvenor. I now had to come up with voices for Professor Felix, Mister Brown and Professor Pinkerton, along with members of the academic Board of the University.
It is at this point that I need to apologise to those native speakers whose accents I have mangled. It's the price one pays, I suppose, doing voices for an audiobook – if the characters all sound the same, there are no cues for the listener to know who is saying what.
To make matters worse, in many parts there is dialogue between the players, so it is necessary to jump between the voices in order to keep things flowing. As you can imagine, sometimes the voices get muddled together. I take a drink of water, mark the error with a beep and carry on.
That doesn't always work, though. In some instances, I completely lose what a character sounded like and have to go back – physically exit the booth, pause the recording and rewind to a spot – to hear myself. I've found a trick to help with this, though.
For each character, I have a phrase that encapsulates their general speech. For Felix, it's, "That sounds about right, then." For Pinkerton, it is, "Be that as it maaaaay…" For the Professor it is, "Laddie, what are you getting at?"
By saying those phrases in my mind, and visualising their face, I can jog my vocals back into character. The faces? Ah, yes. When writing the book, I had the characters in my mind's eye – it's just a still, like a photograph of what they would look like, nothing in particular. Felix is a portly, fluffy, rose-cheeked kind of guy who prolly gets into the whisky a wee bit:
Whereas Pinkerton is a dark-haired, straight-laced gent who looks at his peers over his nose.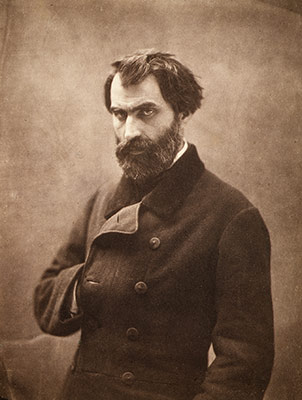 The Professor, weirdly enough, pops in my mind as something like a wild-haired Bernie Sanders slapping on a white Abraham Lincoln beard. Something like this:
Go figure, that's just what my mind conjures up. I guess what I'm saying is that, when it comes to dropping and picking up character voices, it's a lot harder than you might think, and you should consider all avenues to jog your vocals back into line.
Anyhow, as for the book, the audio went well enough. I learnt a lot from The Bullet and Grosvenor Lane Ghost. Still, it was rejected on the first round because I hadn't uploaded one of the tracks properly. Not a big issue, just one of those things.
You can find Beaumaris Road Ghost at: